1986
Moscow city council member, Mardi Baron went to Villa El Carmen (called Villa Carlos Fonseca at the time) to officially begin the sister city relationship. Later that year Mary Voxman and Ruth Bull visited the municipality.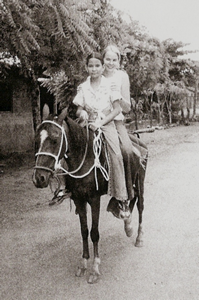 2003 Katrina Nelson visited Villa El Carmen for three weeks while she was still at Moscow HS, working at Gustavo Carrión. She reported, "While on the plane, I read in my travel guide about the history of Nicaragua, of political unrest and natural disasters . I expected to meet disheartened, depressed people, but was met with quite the opposite . . . the more time I spent there, I came to know my friends as independent, engaged, dignified, and incredibly loving. I see our relationship as one of mutual generosity ." Her visit determined the course of her career in international public health.

1994 Connie Larson, Moscow High School teacher, enjoys describing her two stimulating weeks there in 1994, as she prepared for teaching Spanish at the high school.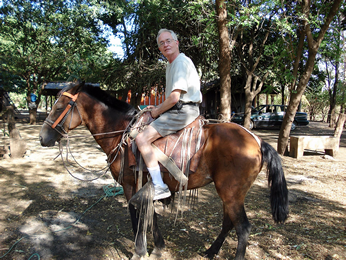 2007 Dave Barber, retired UI English professor tried to learn how to teach English as a foreign language, by teaching Villa El Carmen's high-school seniors for two months in 2007, but mostly what he gained was the privilege of getting to know a vital culture's warmhearted, generous people. more...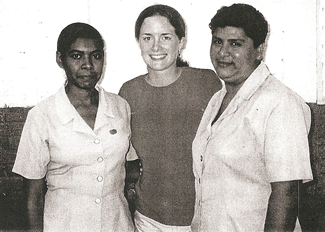 2002 Meghan Beard lived for three months in Villa EI Carmen, working with both teachers and students at Gustavo Carrión. As Meghan observed the friendship between the two communities is mutual: "They are amazing, open, caring people, and they made me feel immediately at home. . . I came to realize that our relationship was much more than simply a financial one. The people of Villa El Carmen treasure any form of contact between our two cities."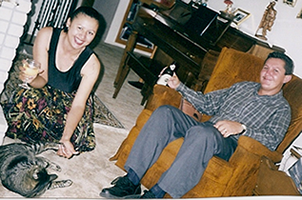 1998 Ana Julia Castillo Lopez , a teacher who spent six months in Moscow in 1998, as the guest of MSCA members and as a student in the American Language and Culture program at the U. of Idaho, has been able to use the knowledge she gained here to become influential in Villa El Carmen's educational system as liaison between the community and the national government. And she and her husband Mario Mendoza , a teacher and school principal who also visited Moscow briefly, have been facilitating visits of Moscow travelers ever since.
Visit with us!
Citizens of Moscow and Villa El Carmen have achieved a mutual relationship of reciprocity. Moscow is by far the wealthier of the two sisters: Nicaraguans on average subsist on the equivalent of two dollars per day. So on the material level, the flow has been one-sided. Not so on the personal and communal levels as you can see below. (See photos
here.
)

2008 and 2009

Two different groups of Moscow citizens visited Villa El Carmen where they were entertained, fed and treated royally at the schools. From there they traveled around Nicaragua, staying on an island, at a beach town, in an old colonial city and at wildlife preserves. They hiked, peered into an active volcano, watched turles lay eggs on the beach by moonlight, viewed wildlife from boats and kayaks, saw ancient stone scuptures and visited artisans.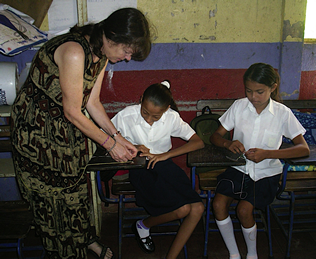 2008
Elisabeth Berlinger visited Villa El Carmen schools where she taught students to weave friendship bracelets.
2007
An earlier visit to Nicaragua so impressed Elisabeth with the richness of the municipio and all of Nicaragua that she organized a return trip in late 2008, taking with her eighteen Moscow citizens (see above). She is currently organizing future similar trips. more...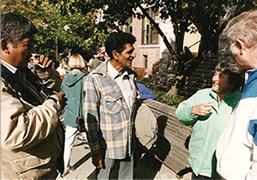 1992
Two of "La Villa's" mayors, Arturo Bojorge Jarquin and Jose Inocente Castro, visited Moscow. When Dave Barber met them in 2007, both retained fond memories of their experience.